Ignite 2016 moves to Atlanta in September
For the past 24 hours, there have been numerous news that Ignite 2016, Microsoft's IT pro and client conference got cancelled or postponed. However, Ignite just got moved from May 9-13 in Chicago to Atlanta on September 26-30 2016!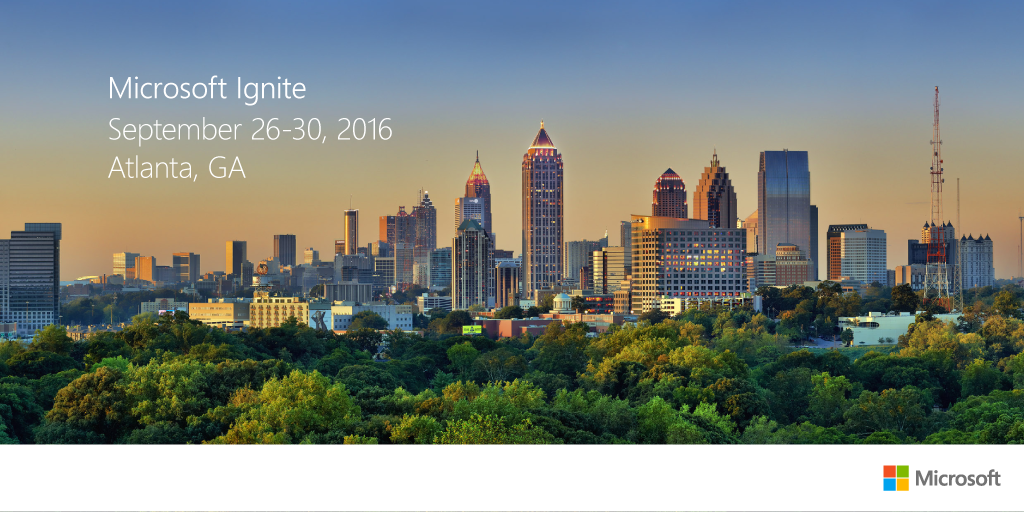 Furthermore, you can already pre-register for the discounted rate of 1920$. However, it doesn't ask you for your credit card information right away! SO if you think about going, write down your email right away, so you secure your place at 1920$
By pre registering, I also found out that Registration will open Early February, and if you want to keep the 1920$ rate, you have about 2-3 weeks to pay!
So, what does everybody think about Atlanta? Did you prefer Vegas or Chicago? Let me know in the comments!